Catfish Killer
Lake Conroe Fishing Guides
Lake Conroe Texas
Channel Catfish
Blue Catfish
Black Bass
Catfish Killer Fishing Guide
936 788-4413
Lake Conroe Fishing Guides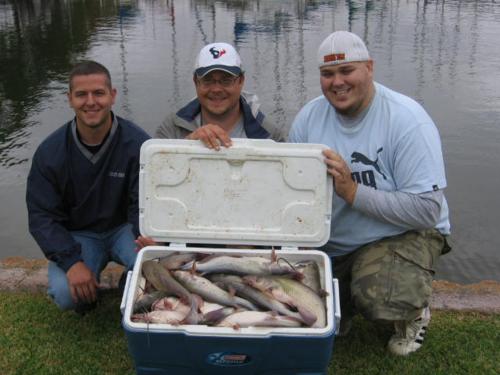 Fishing From A Custom Pontoon Boat
As a premier Lake Conroe Fishing Guide we take take price in our equipment. Our Custom 26′ covered Pontoon Boat fully customized for  catching Catfish in Lake Conroe.  The boat has 8 pedestal comfortable seats evenly spaced to give you the room you need to fish and fight the big one.  The cover protects us from the elements all year long and many customers comment on how comfortable the boat is to fish from.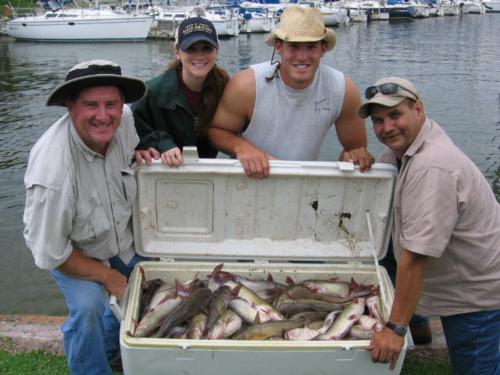 You Will Take Home A Mess Of Fish
Lake Conroe is filled with both Channel and Blue Catfish.  Limits of fish are the norm for the customers of Catfish Killer.  Make sure that you bring a cooler and bag of ice on the boat for the fish that you want to keep.  Fish cleaning available with advance notice  Lake Conroe is a CLEAN LAKE,  it produces the best tasting Catfish you have ever eaten.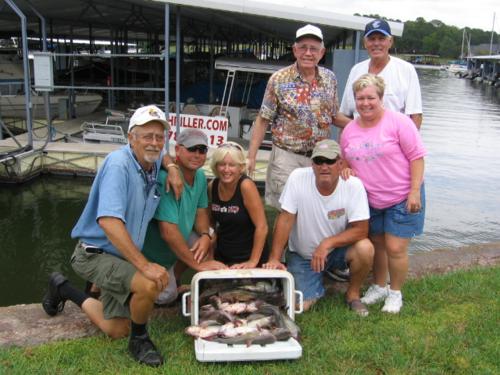 Kid & Family Friendly
Both experienced and novice fishermen alike enjoy a fishing trip with Catfish Killer.   It's the perfect "first fishing trip" for kids,  they catch a lot of fish so it keeps them very busy and entertained.  We provide all the gear bait and tackle but if you have a favorite rod and reel please feel free to bring it along.  
About Your Fishing On Lake Conroe
Lake Conroe is located about 30 miles north of Houston off of I-45 North. We fish out of beautiful Seven Coves Marina and Resort located on FM 830 off of I-45, just North of Conroe.
Waterfront condo rentals are available for out of town guests.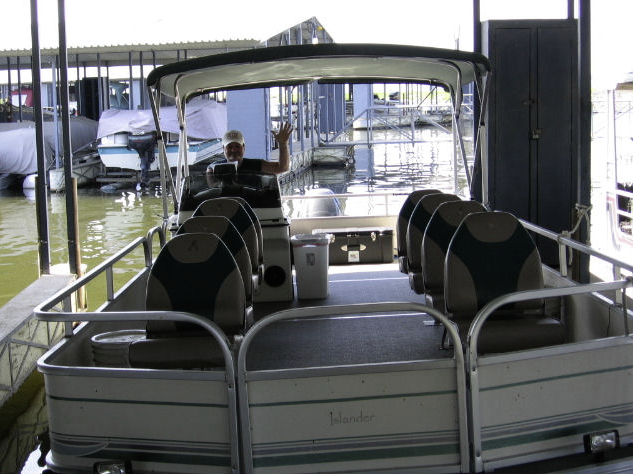 Catfish Eat Every Day Of The Year – We Gotta Just Go Get Them"
Recent News – Lake Conroe Fishing Guides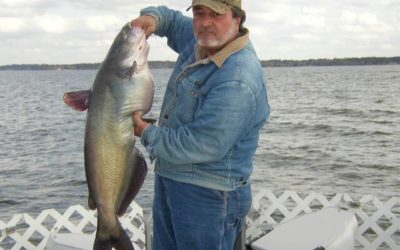 About this same time of the year, most deer hunters are gearing up and getting ready for deer hunting season to begin. While at the same time, Lake Conroe Catfish Killer Fishing Guide Service is gearing up and getting ready for its yearly trophy catfishing season to...
read more
No Results Found
The page you requested could not be found. Try refining your search, or use the navigation above to locate the post.
Eating Size Catfish - Rod & Reel Trips
Up To 5 Hours
$
300
/

for up to 2 fishermen
add $50 for each additional fishermen

Our boat holds up to 8

extend your trip for $20 per hour per fisherman
Trophy Catfishing Trips
Oct - May
(Minimum Two Fishermen)

Catch a monster Catfish On Rod and Reel!

&nbsp
Large Mouth Bass Trips
Up to 5 hours
(Minimum Two Fishermen)

Catch a Trophy Large Mouth Bass!
$100 Deposit Required On All Trips
All Major Credit Cards Accepted For Deposits